VALERIE RUTHERFORD: PERSONAL FITNESS/DIETARY COACHING
Visit Valerie's website for wellness and personal training here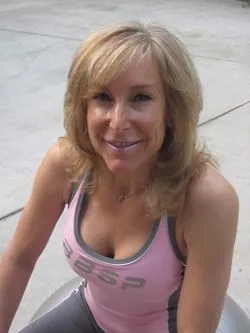 I have my own private wellness and personal training facility located in Sherman Oaks, CA. I have been serving clients in both physical fitness and nutrition for the past 15 years, and believe highly personalized training / consulting delivers the best results for my clientele.
I am certified by NAFC in Personal Training, Fitness Assessment, Weight Training, and Lifestyle Consulting. I recently completed a comprehensive Wellness Coaching Certification from the Spencer Institute, accredited by NESTA. This included training in the various aspects of Lifestyle Management including Physical Fitness, Wellness, Nutrition, Alternative Medicines, Yoga, Meditation, Sleep, and Spiritual Health.
I am also an active member of the United States IDEA Health and Fitness Association.
I provide services to clients of Dr. George Byrnes at Byrnes Family Chiropractic, located in Woodland Hills, CA, as well as providing seminars and nutrition planning to clients of Kicks Martial Arts located in Sherman Oaks, CA.